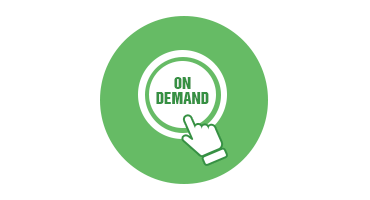 Learning On Demand
Arkansas AFP Learning On-Demand is your on-line source for self-paced CME available anytime you need it. This has been created for AR AFP members to have access to video presentations by our local physicians.
FMCSA Medical Examiner Certification Training Course
The Iowa Academy of Family Physicians brings you medical examiner education to prepare you to take the National Registry for Certified Medical Examiners Federal Motor Carrier Safety Administration (FMCSA) examination. This course is open to all states.
---
Get great access to on-demand presentation content, including:
Musculoskeletal Ultrasound Lecture & Demonstration
Ramon Ylanan, M.D.
Evaluation and Management of Low Back Pain in the Primary Care Office
Michael Cassat, M.D.
Overview of Joint Injections
Lauren Gibson-Oliver, M.D.
Touchdown! OMM for MD's
Brianne Wehner, D.O.
AAFP Update: A Look at the Future of the Specialty of FM thru the Lens of a Pandemic
Ada Stewart, M.D., FAAFP
Perspectives on Developmental Screening: Community Practice to Tertiary Care
Chad Rodgers, M.D. & Angie Scott, M.D.
The Impact of Value-Based Payment on Clinic Operations and Provider Compensation
Rachel Wallis, MPH
For Every Family, A Family Doctor: A History of FM in Arkansas and the Arkansas AFP
Samuel Taggart, M.D.
Telemedicine: Past, Present and Future
Michael Cash, MHSA, FACMPE
Maintaining Harmony: Managing Drug Interactions
Kaci A. Boehmer, PharmD, BCACP, CDCES
Contraception Management and Considerations for Medically Complex Patients
Adrienne Loftis, D.O., MS, FACOOG
Wilderness Medicine: Reality, Boards or Both?
Elton Cleveland, D.V.M., M.D.
Mind Full or Mindful? A Brief Experiential Introduction to Mindfulness
Puru Thapa, M.D.
Medicaid Services in the Hospital Emergency Department: the Primary Care Physician's role
Kellie Cornelius, MAP, CPHIMS
New Drug Update
Dosha Cummins, PharmD, BCPS
2022 Health Law Update
Jennifer Smith, J.D.
Tips for Community Preceptors
Rajalakshmi Cheerla, M.D., Weaver, Nix
Culinary Medicine: An Arkansas Perspective
Drobena, Frisby, & Fenton
Dispelling Myths of HPV Vaccines
Amanda Deel, D.O.
Which Patients are Appropriate for Hospice Care and What Can We Do for Them
Russell Mayo, M.D.
Urology Update: New Technology Across the Board for Care of the Urologic Patient
Jonathan Henderson, M.D.
Offloading the Diabetic Foot
Angela Driskill, M.D., FAAFP
Imposter Syndrome
Victoria Flynn, M.D.
Spine Cases that Require Neurosurgery Consult
Reza Shahim, M.D.
What Do I Do With This Employment Agreement
Robert Wright, J.D.
Resident Rapid Fire
Pancreatitis, Iron Deficiency Anemia, TIA and Stroke update
---
Ready to access the content? Click below!
On-Demand content is password protected. To gain access, please contact our office.
Financial support for this program is provided by the FMPC which is funded by members like you! Help programs like this continue to support family medicine by giving to the FMPC. Select "Chapter Grants" when making your gift online at https://www.aafpfoundation.org/donate.html. Thank you!